Benefits of Choosing an Autism School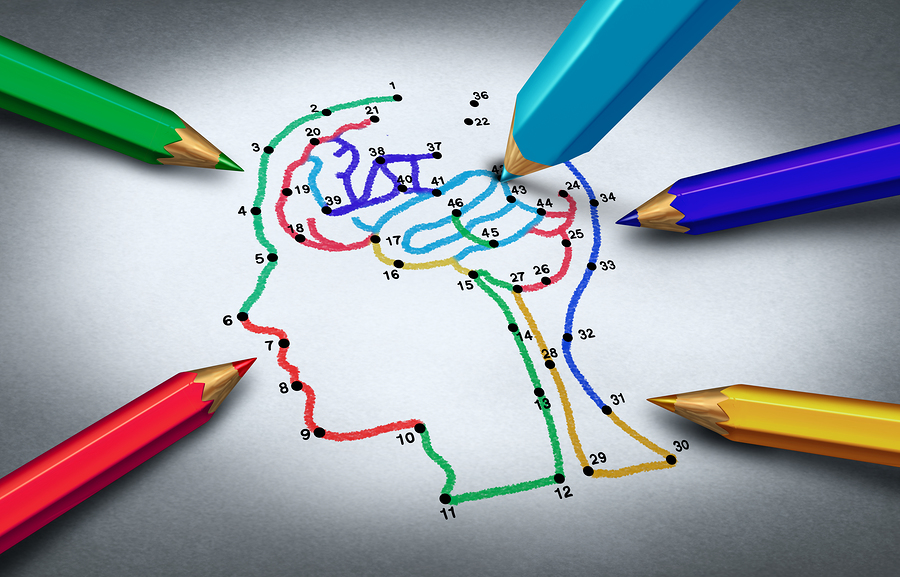 Autism is not a "one size fits all" disorder. Every boy and girl is impacted differently, which means that no two children with autism have identical educational needs. 
Whether you are planning to send your son or daughter to school for the very first time or you are looking to switch schools for one reason or another, the information in this guide will help you make the best decision for your family. 
Traditional public and private schools, online schools, charter schools, and specialized schools for autism all provide educational opportunities, but which option is best for your child? As you continue reading, you will discover a few of the key factors you need to take into consideration prior to officially enrolling your child in any educational facility. 
Traditional Schools v. Autism Schools: What Are the Differences? 
With the right education, your child can learn, grow, and develop abilities that will help him or her lead a rich and fulfilling life, no matter what he or she chooses to do. As a parent, it is important for you to carefully weigh these 8 crucial differences between traditional schools and autism-specific schools in order to make the best choice for your child. 
8 Features of Autism Schools
1. Special Education Services
By law, the special education services provided in a traditional school setting, including autism schools,  must include an Individual Education Plan (IEP) for all children. Each student's plan is evaluated on a regular basis to ensure that his or her needs are being met. A more comprehensive annual evaluation is also conducted to certify that each child is reaching particular milestones and receiving the proper amount of assistance. 
Although each IEP is unique, the plan may include therapeutic sessions, Specially Designed Instruction (SDI), and classroom placement that is intended to help every child succeed academically, ultimately preparing them for whatever their futures hold. 
When parents choose to send their children to autism schools, they can trust that the best possible IEPs are being created for their students. Staff members who truly understand learning behaviors associated with autism will lead kids in everything from speech therapy to physical education to social engagement. This will lay the foundation for children who have autism to lead successful lives in every facet. 
2. Trained Teachers and Staff
Teachers, classroom assistants, support staff, and aides in a conventional school may be familiar with autism on a basic level. However, it is unlikely that many, if any, of these faculty and staff members specialized in autism during college or student teaching experiences.
The majority of autism schools hire staff members with specific autism training in applied behavior analysis (ABA), errorless learning, and other proven techniques. These existing skills, coupled with ongoing education, equip each staff member to prepare the children they teach for both academic success and future independence.
3. Classroom Size
Traditional schools tend to have a high student to teacher ratio, with most classrooms having a minimum of 18 to 27 students. Even in smaller special education classrooms, students of varying needs are often placed in a single space with very little personalized attention throughout a normal day. 
Autism schools, including Sarah Dooley, offer a small student to teacher ratio. Parents can rest assured that their son or daughter is receiving the individual attention and instruction that he or she needs to retain information, develop new skills, and ultimately live a more well-rounded life during his or her adult years. 
4. Curriculum and Resources
Traditional schools often place students in each grade into various educational tiers based on their abilities, but the same material is taught, just at different paces. Curriculum and related resources are rarely, if ever, tweaked to address a given child's unique educational interests, strengths, and requirements.
An autism school, on the other hand, will tailor the curriculum your child is taught to suit him or her. Sarah Dooley guarantees that every aspect of your child's day, from academic instruction to craft time to social interaction, will involve highly personalized instruction that maximizes his or her success in and out of the school environment.
5. Behavioral Challenges
Children with autism can exhibit a wide range of difficult behaviors, such as verbal outbursts, difficulty focusing, or an inclination to self-harm. Conventional schools are often unequipped to handle these behavioral issues, imposing disciplinary action when other methods would be more effective.
At Sarah Dooley and other autism schools, children have a specific behavior plan, a daily routine within a structured environment, and care from trained staff to address behavioral challenges and, in the long run, improve functional skills. Many of these schools also employ at least one certified behavior analyst to oversee children's behavior plans, address setbacks, and encourage growth.
6. Speech Services
Up to half of all children with autism require speech assistance. The inability to communicate is understandably frustrating and frequently leads to negative behaviors. Speech issues undoubtedly affect learning and socialization. Although speech therapy is available in traditional schools, it usually takes place one-on-one once or twice a week.
Autism schools employ a speech-language pathologist who observes children in their daily activities and collaborates both parents and teachers to create a reasonable and effective speech therapy plan. Through academic, social, and leisure activities, the therapist will assist your child in communicating verbally, through sign language, or via another proven technique. 
Unlike in a traditional school, speech sessions often take place in the classroom. This allows the teacher and any aides to fully participate in improving a child's communication skills over time.
7. Community Involvement
Students who attend traditional schools interact with each other and may participate in occasional classroom field trips to local cultural centers or places of interest . In most situations, community projects are not a standard part of the curriculum. 
In an autism school, however, students have a great deal of community involvement. Sarah Dooley students, for instance, visit area museums and parks weekly. They practice their social and educational skills by participating in community events as well. This helps to prepare students for life after they leave their school years behind. 
8. Transition Services
Conventional schools sometimes offer college preparatory, business, and job training classes. These options, however, are often designed for students who have no learning difficulties or social hindrances and, therefore, may not help your child successfully prepare for the road ahead. 
In an autism school, children receive job training and coaching that are relevant to them. They are also given other opportunities that get them ready to lead productive, stimulating, and independent lives after school. These transition services occur on-site and within the community, often including internships and other chances to develop crucial life skills.
Making the Right Choice For Your Family
We know the process of choosing a school that truly supports children with autism can feel overwhelming. Our dedicated staff is here to make the process as smooth as possible for you and your family. To ensure your child receives the best possible education, the Sarah Dooley Center for Autism encourages all families to speak to other parents, their child's doctor, and service providers as they finalize their decision.
Explore the difference the Sarah Dooley Center for Autism can make in your child's life and future. Schedule a tour with us today.