Our students build brighter futures thanks to the local businesses, nonprofits, universities, and caring individuals who support our school. Some work directly with students in our Center, others provide venues for functional, recreational, and therapeutic community-based instruction. In so many ways, partners make the difference.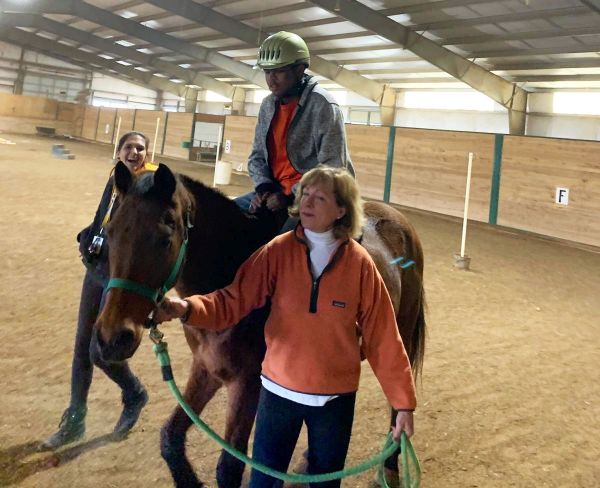 Mesa Vista Farm in Powhatan allows students to therapeutically ride horses, boosting the confidence, self-esteem, and independence of every age group
Many of our students work with the outstanding staff of Saxon Shoes and Lewis Ginter through our on-site career center. This partnership allows students to grow professionally and personally while interacting with caring staff members and the general public.
Some students are employed at our local Steve and Sarah Bayard Community Kitchen Garden, a heavy contributor to FeedMore. By producing fresh ingredients for Meals on Wheels, backpack programs, and local food banks, over 1,800 at-risk individuals are cared for every weekday.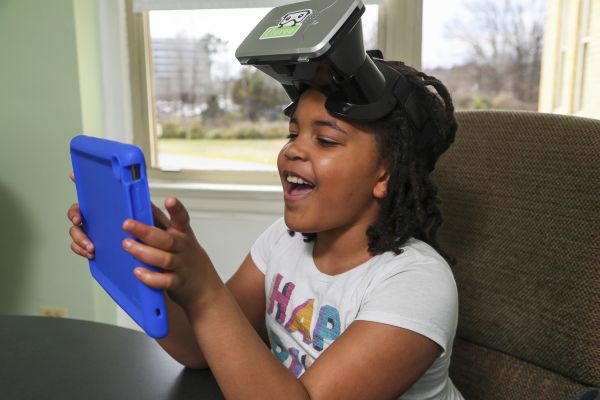 One of our technology-centric partners, Floreo is a VR company that was piloted to teach healthy communication skills, social cues, and constructive conversation habits to students with autism spectrum disorders. Teacher-led and ABA-based, Floreo has shown positive results within the SDCA community and was enjoyed by our students and teachers alike.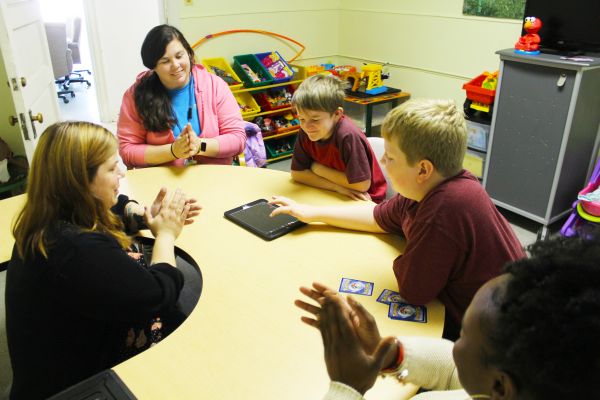 A rhythm-based sensory application, Light the Music is a comprehensive music program specifically designed to help students follow directions. This revolutionary enrichment program has assisted the development of hundreds of eager students all around the SDCA service area.
SDCA Partners also include: 
Contact us at 804-521-5571 to get involved with our programs and support the bright futures of Sarah Dooley students all over Virginia.