Join our Inaugural Sarah Dooley Center for Autism Conference
Announcing our 1st annual conference for our public school partners!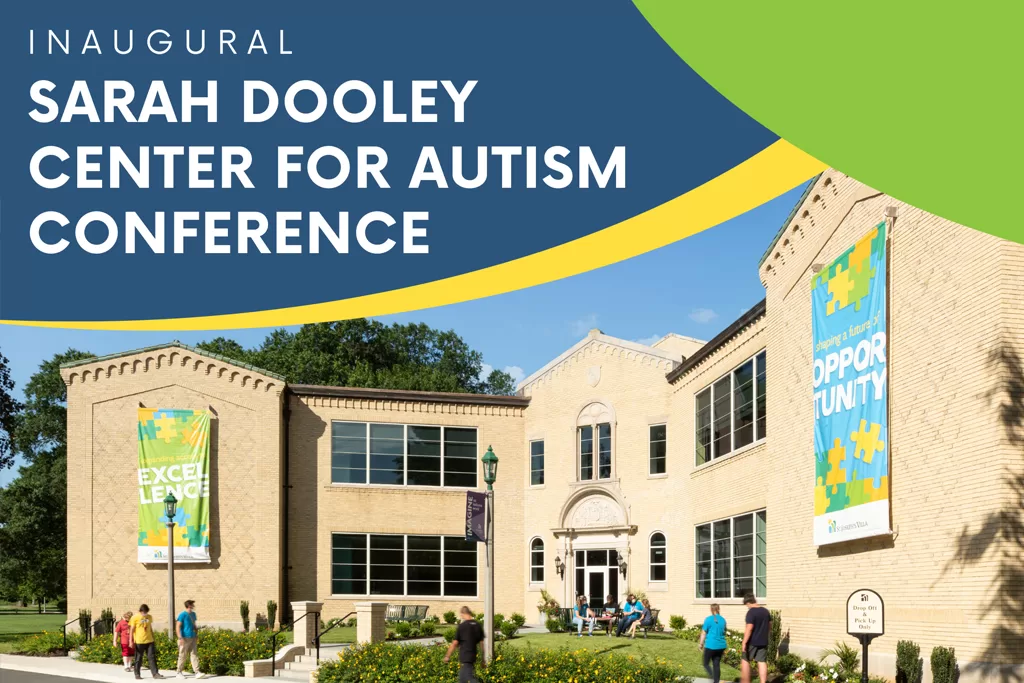 Thursday, November 2
8:00am-3:30pm | $120
Sarah Dooley Center for Autism at St. Joseph's Villa
Lunch will be provided.
Designed to share our pioneering model in a collegial and collaborative environment, this event will be ideal for special education teachers, administrators who supervise special education classrooms, support staff, and other professionals who work with students diagnosed with autism spectrum disorder.
Sessions will include:
Managing challenging behaviors in a classroom setting
How to conduct an effective Functional Behavior Assessment (FBA)
Writing a Behavior Intervention Plan (BIP) based on the FBA
Data collection in a classroom setting
Crisis management techniques
All sessions will focus on actionable tools that educators and administrators can use immediately and effectively in their schools and classrooms. The Sarah Dooley Center for Autism at St. Joseph's Villa serves over 20 public school divisions throughout Central Virginia. Our goal with every student is to stabilize them, teach them new skills and assist in successfully transitioning them back to their zoned public schools.
Presenter:
Adam Dreyfus, MA, BCBA, LBA
Senior Director, Sarah Dooley Center for Autism
Questions? Contact Crystal McLaughlin, Learning Development Coordinator.