Director Adam Dreyfus presents innovative mobile resource to MIT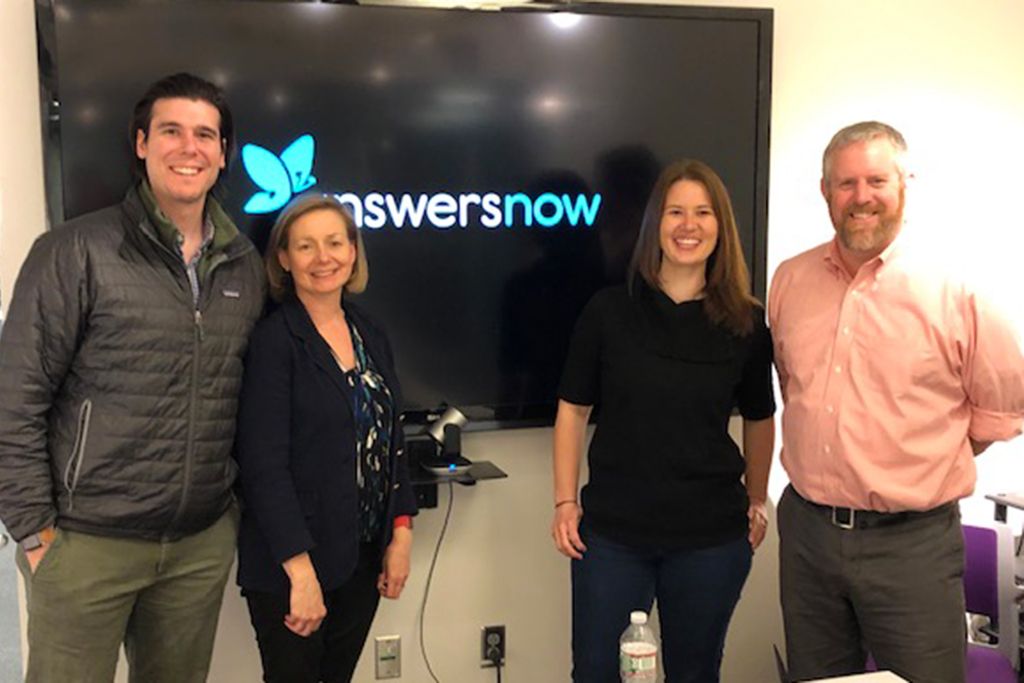 Adam Dreyfus aspires to help parents of children with autism outside of his role as our Autism Center Director. In 2016, he co-founded AnswersNow as an online platform that provides parents instant digital access to counseling from licensed clinicians. After participating in the MetLife Digital Accelerator program, Dreyfus and the AnswersNow team were invited by Massachusetts Institute of Technology (MIT) to share the project and explore opportunities for partnership.
"In the past several years we have seen a sharp increase in the number of children diagnosed with autism, now estimated at 1 in 59," said Dreyfus. "A diagnosis can leave many parents feeling isolated, scared, and unsure of where to turn for support. It was a phenomenal experience meeting with MIT's media experts and discussing how we can be part of the solution."
Dreyfus visited the MIT Media Lab along with AnswersNow co-founder Jeff Beck, meeting with Professor of Media Arts and Sciences Dr. Rosalind Picard, Research Assistant Kristy Johnson, MetLife's Senior Vice President of Innovation John Geyer, and MetLife's Director of Innovation Andrew O'Mara. Stay tuned for updates on this groundbreaking project!