10 Questions To Ask Autism Schools During Interviews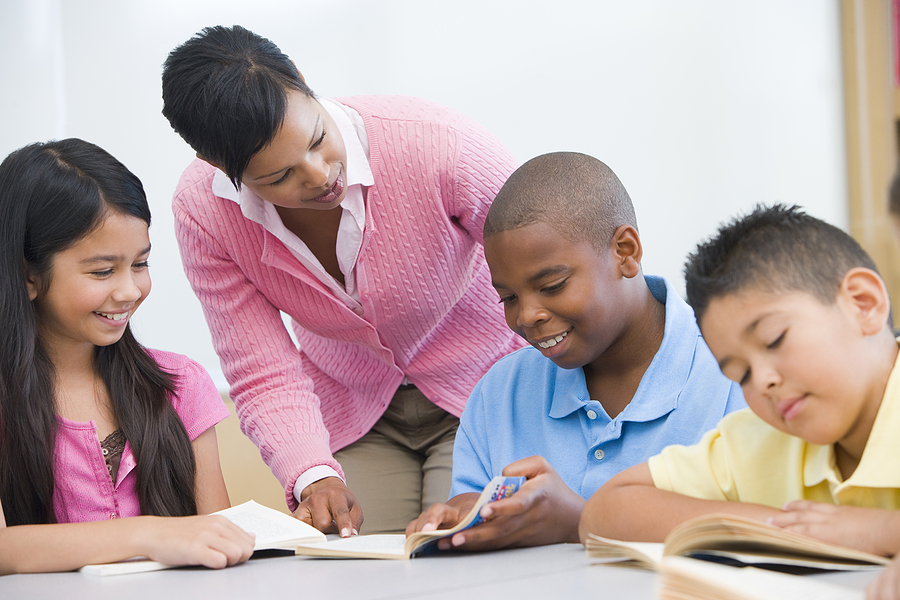 The traditional school setting does meet the educational needs of many students, but your child may benefit from an autism school.
Autism schools offer personalized educational interventions and help children learn social skills, manage sensory challenges, and prepare for success in life. Here are ten questions you can ask as you interview potential schools for your child with autism.
1. Do the staff have autism experience?
Every staff person who interacts with your child should understand and have experience working with children who have autism. This includes all the adults, from the classroom teachers, aides, and paraprofessionals to the administrators, cafeteria personnel, and environmental service providers.
Discuss staff qualifications and experience during school interviews. Ask about specific education and certification, plus applicable experience. Ideally, your child will attend a school where everyone works together to nurture, train, and educate your child for success.
2. How many students are in each class?
Small class sizes allow staff to provide your child with essential attention and supervision. A smaller academic environment also reduces sensory stimulation that can overwhelm and distract children with autism.
Be sure to ask about class sizes during school interviews. Include therapy sessions, lunch, and life skills classes, too. You may even discuss the workload of staff to ensure your child will receive the attention, supervision, and nurturing he or she needs to thrive.
3. Can the autism school support my child's IEP?
An Individualized Educational Program (IEP) is a legal document that details your child's specific educational and developmental rights, needs, and goals. The IEP can be changed or modified as needed to ensure your child's needs are met in school.
The right autism school for your child will commit to following your child's IEP, reevaluating it regularly, and keeping you informed of your child's progress. The school will also be able to handle IEP adjustments as your child's academic, development, and emotional needs change.
4. Are effective, engaging teaching methods used?
Children with autism process information and learn skills in a variety of ways. The ideal school implements one-on-one instruction, small group instruction, cognitive-sensory-based activities, and other teaching methods. Classroom environments are also positive, engaging, and hands-on.
Review the specific teaching methods potential autism schools use. Also, verify that the environment promotes an eagerness to learn. The right school will nurture your child's growth and development in positive ways.
5. What behavioral supports are utilized?
Numerous behavioral supports teach your child how to communicate and act appropriately.
Possible supports could help your child learn new behavioral skills in school include:
Applied Behavior Analysis (ABA)
DIR-Floortime
Relationship Development Intervention (RDI)
Visual supports and/or Picture Communication Tools
Clear and consistent rules
Because each child with autism is different, ask potential schools about their available behavioral supports. Discuss how often staff monitors the effectiveness of supports and if they can adapt the supports to your child's needs as he or she develops, learns, and grows.
6. Which therapeutic interventions will my child receive?
Speech, occupational, and physical therapies facilitate your child's academic, social, and emotional growth. Psychotherapy, art and music therapy, mindfulness training, social skills groups, and medication administration are additional interventions that complement academic instruction and improve your child's development. Certified professionals lead these interventions, update therapies as needed, and keep you informed of your child's progress.
As a parent or caregiver, you may also receive instruction and tools that allow you to reinforce interventions and skills at home.
Verify that potential schools offer specialized therapeutic interventions that will benefit your child with autism. Visit therapy rooms and check out the environment, equipment, technology, and tools used during instruction. Review the frequency of these interventions, too, and how often you will receive updates on your child's progress.
7. How does the autism school determine that my child is learning?
Multidisciplinary teaching methods and therapeutic interventions are effective educational tools. However, you want to see evidence that your child is indeed learning essential skills.
Talk to autism schools about their monitoring system. Discern if it documents progress scientifically and if your child's entire team discusses the results. Determine if you will receive progress updates, too, and opportunities to offer input.
8. Will my child learn real-world skills?
Your child may demonstrate skill mastery in controlled classroom settings. However, you ultimately want your child with autism to be able to succeed at home, in the community, and other real-world settings.
A specialty school for autism will ensure your child is prepared to thrive in work, home, and social environments. Role-playing, field trips, volunteer projects, and a transition program are four tools a school can use. These tools allow your child to practice academic, social, behavioral, and emotional skills in the real world and support future success.
9. Is parental involvement encouraged?
A good school for autism will partner with you to create a customized education that equips your child for success. You know your child's interests and needs better than anyone else and are ultimately responsible for your child's education and skills development.
Clarify that the school will communicate regularly with you and ask for your input. You may also determine the availability of your child's teacher and therapists, including how often they return phone calls or emails. Family support groups, training, and other events can also help you engage in a vibrant partnership with your child's school.
10. Does my child like the school?
An autism school might check off all your boxes, but your child should like it, too. He or she should feel comfortable, nurtured, and safe in all areas of the school every day.
Give your child a chance to explore the building and meet the staff. Visit classrooms, therapy rooms, the cafeteria, gymnasium, and outdoor playground. Your child's reactions during and after the tour can help you decide if this school is a good fit or not.
Choosing The Right Autism School
Choosing a school for your child with autism is a decision you take very seriously.
Ask these ten questions during school interviews to help you select a nurturing, positive, and effective environment for your son or daughter. The right school will nurture and equip your child to achieve his or her full potential.