How Sarah Dooley Meets The Needs Of Students With Autism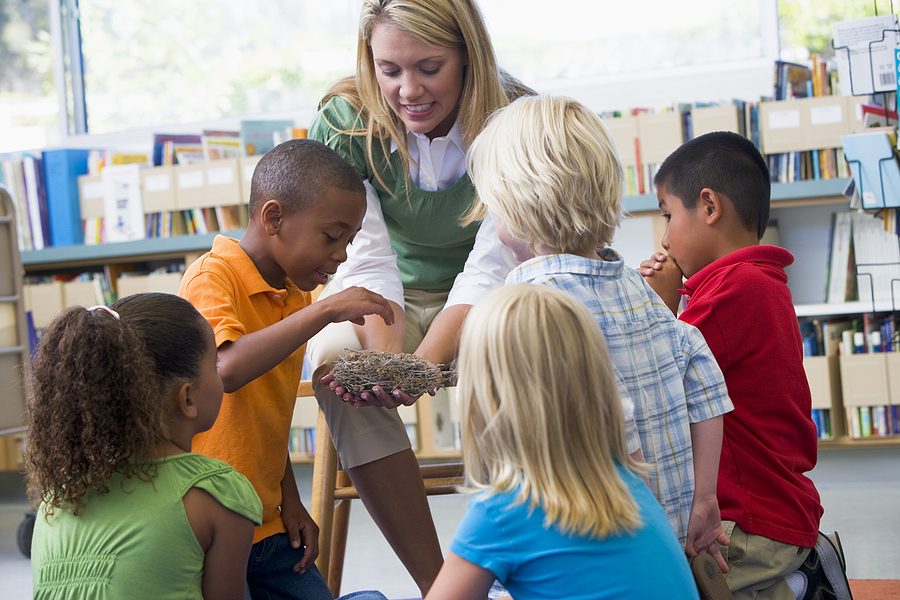 Children with autism face unique communication, social, and self-management challenges. While traditional school settings address these concerns, a specialty school like the Sarah Dooley Center for Autism can help your child achieve his or her full potential.
With a child-centered approach, we create an educational atmosphere that supports every aspect of your child's development. Sarah Dooley students aged 5 to 22 gain skills that help them achieve independence, self-determination, and the highest possible quality of life. We meet your child's unique needs in several ways.
Utilize Functional & Academic Curriculum
A one-size-fits-all curriculum does not work for students with autism. Your child needs and deserves a functional and academic curriculum that's flexible and adaptable.
The curriculum at Sarah Dooley seeks to educate your whole child. Each class and individual activity is designed to help your child achieve objectives and academic goals.
We also implement effective and adaptable curriculum tools. Our main curriculum tools include the Eden Curriculum, Picture Exchange System, VB-MAPP (Verbal Behavior Milestones Assessment and Placement Protocol), and others. Each of our curriculum tools can be modified to meet your child's specific needs, interests, and abilities.
Implement Evidence-Based Practices
There's no room for guesswork when it comes to determining your child's needs, goals, and progress at school. Evidence-based practices utilize research and facts to ensure that your child's unique needs are met and that your child masters important concepts.
At Sarah Dooley, we assess each new student. We measure academic capabilities and a broad range of skills, including listening, speaking, imitating, matching, socializing, and physical capabilities. The assessment is used to create your child's customized Person-Centered Program (PCP) and Individualized Education Program (IEP). These two documents address and improve specific deficiencies.
We then observe your child each day and track data. This research verifies if your child is receiving the right services and on track to meet goals. We also use this evidence to determine relevant changes to your child's PCP and IEP.
Integrate Communication Skills
Children with autism do communicate. They often struggle to communicate functionally, though. The result could be behavior problems, limited social interactions, or disruptions to classroom learning.
From your child's first day at Sarah Dooley, we prioritize communication opportunities. Our on-staff Speech-Language Pathologist creates a fully integrated and customized speech and language program. Your child will then practice communicating during therapy sessions and throughout the day in the classroom, during free time and in a variety of settings.
With this support, your child learns useful communication skills that improve daily function.
Teach Behavior Skills
To manage their emotions and express needs, wants, and interests, children with autism often display challenging behaviors. Aggression, self-injury, and other maladaptive behaviors interrupt your child's education and cause personal frustration.
Applied behavior analysis (ABA) and other tools can teach your child self-management and other behavioral skills that promote success in and out of the classroom. That's why every activity at Sarah Dooley utilizes ABA.
Each student receives a personalized functional behavior plan that addresses maladaptive behaviors. Often, the plan features errorless teaching procedures, daily structure and routine, clear rules, visual supports, positive reinforcement, access to preferred items, and communication tools.
Staff members collect data daily and meet regularly to review your child's progress and tweak the plan as necessary and enhance your child's success.
Develop Social Skills
Socializing involves more than talking to peers. Social skills also include reading body language, taking turns, and deciphering emotions. These social skills help students make friends and participate more fully at school and in the community.
Because children with autism often struggle with social skills, your child will receive specific social skills training. We also integrate social skills practice into every class and activity. All teachers and staff reinforce these lessons as we help our students with autism hone their social skills in all settings.
Employ Dedicated Staff
Teachers and staff members impact your child's education and growth. In many traditional schools, though, the staff may not possess the knowledge or training that allows them to teach and nurture students with autism.
The professionals who teach and work at Sarah Dooley understand autism. Our staff follows every detail of your child's IEP and PCP. They undergo extensive training, too. Each of our staff members remains up-to-date on the latest teaching strategies and techniques, including how to use sign language and PECS (Picture Exchange Communication System), complete assessments, and integrate essential skills across the school day.
Apply Skills to Everyday Life
Children with autism may learn to communicate, socialize, and function at school. However, their independence and quality of life increase when they can generalize, maintain, and practice these same skills at home and in the community.
Students at Sarah Dooley learn how to apply their skills in a variety of settings. We implement appealing and interesting teaching strategies that promote engagement and ensure children master basic skills before we introduce advanced concepts. Students receive numerous opportunities each day to practice their skills outside of the classroom and in vocational, community, and home environments, too.
Our focus on maximizing independence allows your child with autism to transition successfully into the real world and adulthood.
Prepare Students for the Future
Children with autism face unique challenges after high school. These young people need specific training that prepares them for college or trade school and employment.
Transition services are part of every child's experience at Sarah Dooley. We teach life skills that help your child achieve the highest possible level of independence.
Our transition services include community interactions, field trips, job and employment training, and/or internships. These educational opportunities equip students with the adaptive skills and attitudes they need for a successful future.
Involve Parents & Caregivers
A student's parents or caregivers know the child better than anyone else. This unique insight makes parents invaluable to a child's success.
Sarah Dooley staff value parental involvement. We ask you for input that helps us design your child's individualized plan. We also communicate regularly with you to ensure your child's education remains effective and relevant.
An Educational Atmosphere For Students With Autism 
Students with autism face unique needs.
Contact the Sarah Dooley Center for Autism to learn more about how we meet your child's needs and prepare students for life.
Like parent Paula says, "My child's quality of life has improved in every way. He is extremely fond of his teachers. They let him teach them how he wants to learn and interact with the world, and they turned that into a game plan to help him build skills."