Educating Students With Autism In The Classroom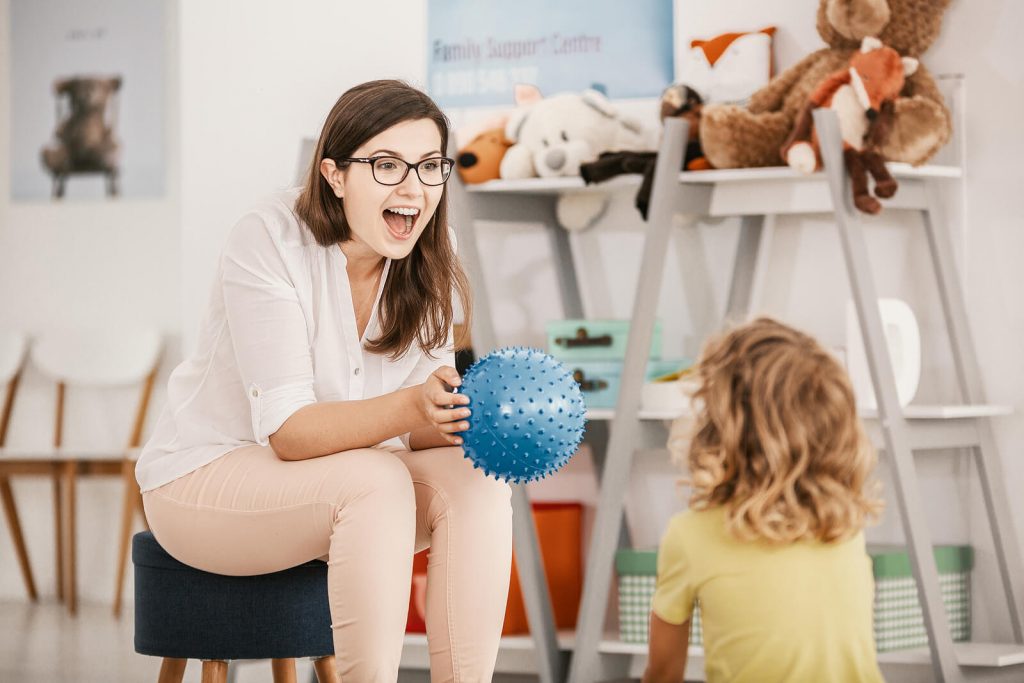 A school designed specifically for children with autism can make a significant difference in your child's life. A specialty school like the Sarah Dooley Center for Autism specializes in meeting your child's unique academic, social, behavioral, and emotional needs. We provide a well-rounded education and tools that unlock your child's full potential.
Continue reading to learn more about the education received by students with autism in the classroom.
Children With Autism Receive A Well-Rounded Education
Educating a child with autism requires more than academic instruction. Children with autism have social, behavioral, and emotional needs, too.
Every aspect of the school day at Sarah Dooley revolves around meeting your child's needs. In addition to academics, we provide a well-rounded education that nurtures growth in every area of your child's life. We exist to give your child an education that equips him or her for life success.
Trained Teachers & Staff Understand Autism
The certified teachers and staff at a specialty school for autism understand that autism affects children differently. The school culture empowers staff to teach and nurture every child.
Our qualified and caring staff have undergone extensive training. Sarah Dooley teachers and staff successfully use applied behavior analysis (ABA), errorless learning, and other effective techniques. We also keep learning to gain additional skills that support your child's education and success.
Staff Members Use A Team Approach
Positive school culture is essential for your child's successful education, learning, and growth. In a specialty school like Sarah Dooley, teachers and staff see possibilities rather than barriers.
As a team, we work together to create a positive, nurturing school environment and implement a collaborative, team approach that puts students first. We get to know your child and his or her needs. We also collect data daily and review your child's progress regularly to ensure your child receives the education he or she deserves.
Special Education Services Customize Learning
Every child with autism has an Individual Education Plan (IEP). This document details your child's unique needs and the specific supports and services your child will receive. Your child's IEP can include academic, social, behavioral, and emotional goals, therapeutic services, and Specially Designed Instruction (SDI).
The teachers and staff at a specialty school for autism are IEP experts. We follow your child's IEP with accuracy and care. Through daily data collection and regular evaluations, we ensure your child's IEP remains effective. We also conduct an annual meeting with the entire team and parents to verify that your child continues to learn essential skills that prepare him or her for success in life.
Curriculum & Resources Adapt To Each Child
To meet the academic needs of each child, Sarah Dooley uses a variety of curriculums and resources. We provide each student with a customized education that's adapted to the individual's educational needs, personal strengths, and interests. Every aspect of the school day, from active instruction to free play time, is designed with care.
The curriculum options we use promote learning and growth. We tailor the curriculum and instruction to your child's unique learning style and make adjustments as needed.
Educational materials and supplemental activities and games are also instructional yet fun. The goal is to cover all the essential materials in a way that's understandable, meaningful, and relevant to your child's learning style and needs.
Behavior Plans Teach Self-Regulation
Children with autism may exhibit maladaptive behaviors, such as stimming, verbal outbursts, or self-injury, as they communicate and cope. These and other common behaviors do not surprise or alarm staff at a specialty school for autism. Sarah Dooley staff members are trained to de-escalate outbursts safely and efficiently.
We also equip your child with the functional tools and skills he or she needs to manage behaviors appropriately. Our behavior plans and ABA specialists work together as a team under the guidance and supervision of a certified behavior analyst. We collect data each day and meet regularly to discuss your child's behavior goals and progress. We change goals as needed and commit to your child's behavioral growth.
Speech Services Improve Functional Communication
Students with autism in the classroom may struggle to express their words, thoughts, or emotions verbally. Speech therapy services address your child's specific speech and communication challenges. With this assistance, they gain functional skills that enable them to communicate in a variety of settings.
Speech therapy occurs in all environments at a specialty school for autism. A speech-language pathologist performs individual speech therapy sessions and also collaborates with your child's teacher. Your child will have multiple opportunities to practice and improve speech skills in real-life situations throughout the school day.
This collaborative strategy boosts functional communication. Speech-language pathologists can evaluate your child's specific needs and adjust goals as needed. Parents generally see an improvement in their child's speech and communication capabilities at school and home.
Parental Involvement Supports Growth
As parents, you are the expert on your child. That's why a specialty school relies on your involvement even in the classroom.
The staff at Sarah Dooley communicate regularly with parents. We report progress and concerns, and we welcome your input.
We also invite parents to seek assistance from resources outside of the school. If your child has an ABA therapist or counselor from an outpatient provider, we will collaborate with those professionals. By working together, we ensure your child receives the right support that helps him reach goals, learn, and grow.
Transition Services Prepare Your Child For The Future
Children with autism possess invaluable skills, strengths, and interests. Your child has the potential that a specialty school knows how to nurture. Transition services are one of several tools utilized to prepare your child for the future.
Social and life skill classes, job training, and employment coaching are a few transition services Sarah Dooley students receive. We strive to equip your child for success at school, at work, and in everyday life.
Discover The Difference A Specialty School Makes For Students With Autism In The Classroom 
For children with autism, a specialty school makes a world of difference both academically and personally.
At Sarah Dooley, we help your child achieve his or her full potential at school and home.