How To Choose The Right Specialty School For Autism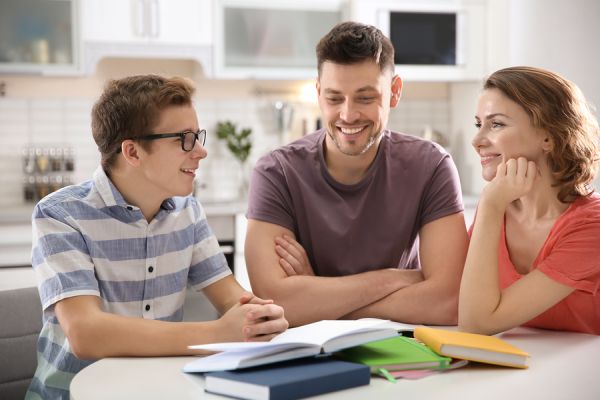 For children with autism, a specialty school can provide a stimulating and nurturing environment that meets their developmental needs. In the right setting, children with autism receive acceptance and respect. They also become equipped with knowledge, experiences, and tools that help them thrive now and into adulthood.
Many special schools for autism offer unique educational, emotional and behavioral support and services. Here's what to look for in a special school for autism and tips that help you choose the right placement for your child.
What To Look For In A Special School For Autism
The right school makes a positive impact on your child's development. However, the decision may be daunting. Consider these aspects of a specialty school for autism as you evaluate your options.
Focus
A specialty school may focus on one or more specific aspects of autism, such as behavior management, activities of daily living, socialization, language development, literacy-based learning, or sensory/motor integration. Ideally, the school's focus will strengthen the areas in which your child struggles.
Therapies
Speech, occupational, physical, and psychological therapies help your child with autism develop essential academic, life, social, and other skills. A specialty school offers these therapy services from certified and experienced providers. Your child receives a personalized therapy plan and time to practice skills across all settings throughout the day.
Behavioral Supports
Children with autism may use atypical behavior to communicate, express emotions or manage social and academic challenges. The right specialty school implements an evidence-based behavior management plan along with an elopement prevention strategy and safety procedures.
With positive reinforcement, a merit system or other behavioral support, your child gains the ability to communicate, express emotions and handle challenges in appropriate ways.
Evaluation
Regular evaluations show you if your child's education is effective. The right school will monitor goals and modify them as needed.
Activities
A stimulating academic environment includes educational, social and fun activities that support your child's development. Sensory bins, yoga, fidget tools, quiet time, and field trips are a few activities a specialty school may offer to reinforce your child's academic, social and emotional development.
Classroom Size
Many children with autism thrive in a setting that offers personalized instruction. A low teacher-to-student ratio ensures your child receives the supervision and attention he or she needs.
Staff
Trained and experienced staff members understand autism and take time to determine how it affects your child. Teachers value, harness and accentuate your child's strengths as they follow a plan that improves areas of developmental need. All staff at the school also work together to create a consistent routine and beneficial structure that supports your child's ability to learn and grow.
Medical Care
If your child with autism has medical needs, a specialty school can provide professional and compassionate care. From medication distribution to seizure management, the medical personnel will meet your child's health needs in a caring manner.
Communication
Specialty schools understand the need for full parental participation. They commit to regular communication that informs you about your child's daily activities and progress.
How To Choose A Special School For Autism
After you have evaluated a school's services, support, and program, you're ready to make a selection. Use these tips to critique each option and choose the right one for your child and his or her unique needs.
Schedule A Visit
You can learn a great deal about a school's environment, focus, support, program, and professionalism during an in-person visit. Tour the school with your child to meet teachers and other students, observe classes and ask questions.
Gauge Your Child's Reaction
Whether your child is verbal or nonverbal, his or her reaction can help you make your decision. During your tour, observe how the school staff members interact with your child. Discern your child's level of comfort and engagement, too, as he or she observes activities and interacts with staff and students in various classrooms.
Review Behavioral Supports
Get details about the specific behavioral supports the school plans to use with your child. This information helps you determine if the school will nurture your child in a positive, measurable way.
Clarify Communication
Parental participation is essential for your child's success in school. Therefore, clarify details about the school's communication policy. Determine the frequency of updates and the types of communication you'll receive.
Vet The Staff
Verify that each staff member who will work with your child has adequate credentials, training, and experience. You may also ensure that the staff members know how to handle any potential challenges they may face as they interact with your child.
Discuss Your Child's Needs
Because your child is unique, discuss his or her needs with the school administration. Confirm that the school can provide the academic, behavioral and emotional support, plus therapies, medical care and other services that will help your child succeed.
Investigate Reviews
Ask the school to provide references or read online reviews. By talking to other parents, you can obtain valuable information about a school and determine if this placement is right for your child.
Consider Availability & Location
Specialty schools are often in demand and may be located outside of your public school district. These details can affect your child's education. Therefore, choose a school with a short waiting list and accessible transportation so that your child can begin receiving assistance as soon as possible.
Locating The Right Specialty School For Autism
Your child with autism deserves a school environment that supports his or her educational, emotional and behavioral development. Find the right specialty placement for autism when you know what to look for in a school and how to evaluate your options.
The Sarah Dooley Center for Autism specializes in providing a stimulating and nurturing environment for children with autism. We welcome you to discover how we can equip your child to thrive.
Learn More About The Factors To Consider When Choosing An Autism School