How to Prepare for Your IEP Meeting [Checklist]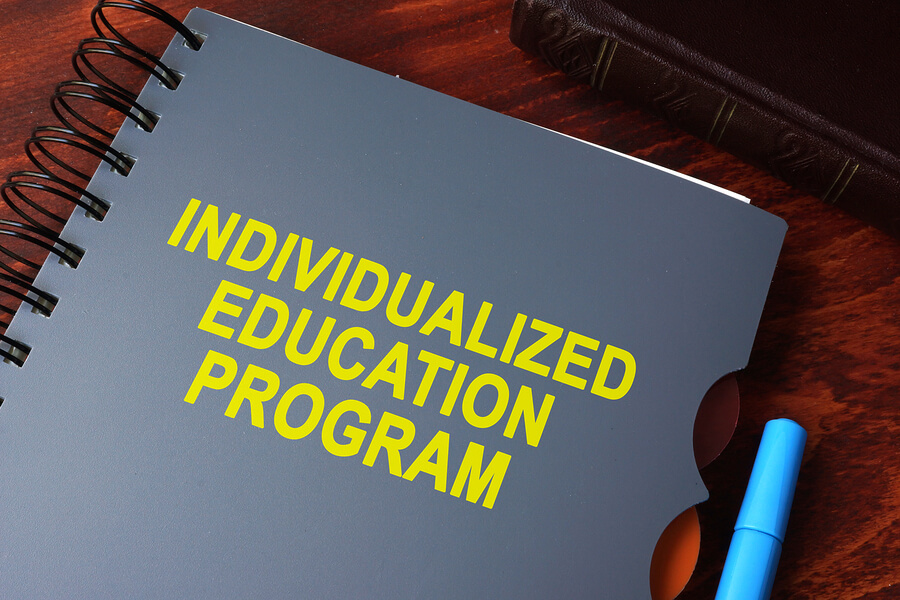 Caregivers of children with autism often become experts in areas they'd never considered before. If there's one thing they become intimately acquainted with, it's their child's individualized education plan (IEP).
IEPs take into account a child's social, cognitive and occupational abilities, and identify a plan to help a child reach particular goals. Formulating a good IEP involves school personnel and special evaluators, as well as the child's caregivers.
IEP Meeting Checklist
You might wonder how to make sure your child's IEP is the best it can be. Adequately preparing for your child's initial IEP meeting and annual IEP meetings will help.
Follow this IEP meeting checklist to make sure you're prepared.
1. Do Your Own Research
Before your initial IEP meeting, research your child's behaviors, strengths, and challenges. Include scholarly articles, books, resources from well-reputed organizations and more.
Research what options are available. Talk to other parents of children with autism about what services have and haven't worked. Would your child benefit from resources not offered by your school? What therapies would benefit your child, given his or her particular needs?
Make a list of the options, resources, and accommodations you want to suggest for your child. Where possible, back up your suggestions with research. The better versed you are in historic, as well as cutting-edge, research on autism, the more productive your IEP meeting will be.
2. Ask Who Will Participate In The Meeting
Typically, your child's teacher, school specialists, a school district representative and you will attend IEP meetings. You might also elect to include your child, your child's evaluator, or in some cases, your child's doctor.
Get clear on who will attend, and find out what each person's background is. Don't worry about seeming nosy or intrusive; it's reasonable to inquire about the experience of the professionals in charge of your child's education. Each case of autism is unique and complex; ask about people's experience working with other children with autism, and consider how it compares to your child's case.
If you have concerns, discuss them with the school district to see if adjustments can be made. Keep records of all correspondence.
3. Talk Individually Prior To Meeting
It's normal to feel nervous about an IEP meeting. The subject matter is serious, and you might be meeting with people you don't already know. Calm your nerves by speaking personally with some of those people before your meeting.
Call the school district representative, who will likely preside over the meeting, and ask if there are particular documents or topics he or she wants to cover. This will give you the chance to have the documents ready and prepare your thoughts, and it will allow you both a small chance to acquaint yourselves before the meeting.
If an evaluator's report confused you, call him or her to clarify. If you need more details or anecdotal descriptions about your child's behavior in school, talk to your child's teacher.
Even before annual IEP meetings, plan to talk individually to certain attendees. Some personnel will change, like your child's teacher or another school specialist. Maintaining these personal connections will help create a positive working relationship.
4. Know Your Rights
Forming your child's IEP is a process required under the Individuals with Disabilities Education Act (IDEA), which says that your child is entitled to a "free appropriate public education" with as few limitations as possible.
Prior to the first IEP meeting, your child should have had an evaluation, which assessed his or her cognitive and functional abilities. This helps create the IEP.
Your child's IEP should include:
Your child's present level of performance
Specific and measurable goals
A method of tracking goals
A description of services and accommodations
A description of your child's participation in mainstream classes
An explanation of how your child will participate in statewide tests
Transition services for your child at age 16
You don't have to sign the IEP at the end of the meeting; you have the right to take it home, read it thoroughly and then sign it.
If you disagree with anything, such as the type of services the IEP recommends, you have the right to object and request alternatives. You can ask for a meeting with your school district to resolve your disagreement. If that doesn't work, you can consult with an attorney and file a due process complaint. Maintain records of all communication.
5. Get Organized
Before your first IEP meeting, gather reports from evaluations (including those from private evaluators), medical records, any correspondence regarding your child's case and print-outs of research that is relevant to your child's situation.
File all of these documents into a well organized, easy-to-navigate binder. Include a section or folder for note-taking during the meeting, and leave a section to file the signed IEP later. Read every document in the binder before the meeting. If something is unclear, call the appropriate person to ask for clarification. As time passes, add subsequent evaluations, records or adjusted IEPs to this binder.
Consider this binder the authoritative, unabridged archive of your child's IEP and progress. Keep it regularly updated so that anytime a question arises, you know exactly where to go for the answer.
Learn How Sarah Dooley Center For Autism Can Help
Following this IEP meeting checklist is a great way to keep you focused on your child's education journey. And, it'll help you and your child's school formulate the best IEP possible.
At Sarah Dooley Center for Autism, each child's IEP is carefully considered as teachers plan individual and group activities. As a result, children are on a clear road toward meeting their goals.
Find out how educational services at Sarah Dooley can support your child's IEP.