Joey expanded his horizons at SDCA
Every school day used to be the same for Joey. He would come to school with a very fixed set of interests, and when those were taken away, he would respond with severe, aggressive behaviors. Trusting relationships weren't part of his experience.
Then Joey began at the Sarah Dooley Center for Autism at St. Joseph's Villa.
With the encouragement of his teacher, John Bellows, Joey soon realized that school could be a safe, fun place. John met Joey's behaviors head-on, challenging him to reach his full potential.
"We wanted Joey to feel respected, and understand that we care about him," said John.
Building communication skills and trust with SDCA staff gave Joey the courage to branch out and discover new interests through Community Based Instruction. On any given week, you'll find him working diligently in the Community Kitchen Garden at Lewis Ginter, trying new foods at restaurants with his friends, and shopping independently for classroom supplies. Now school for Joey means engaging in new experiences and gaining skills that he can apply at home with his family. Later this year, Joey will return to his neighborhood school prepared to reach new horizons.
Joey celebrated another new beginning this past June as he, along with other Villa students, wielded a shovel and broke ground on the Villa's new Center for Autism. It was a powerful moment for John.
"I could see that he felt independent. He knew he was doing it himself. That's why we're here. He's a fantastic young man, and I'm proud of him."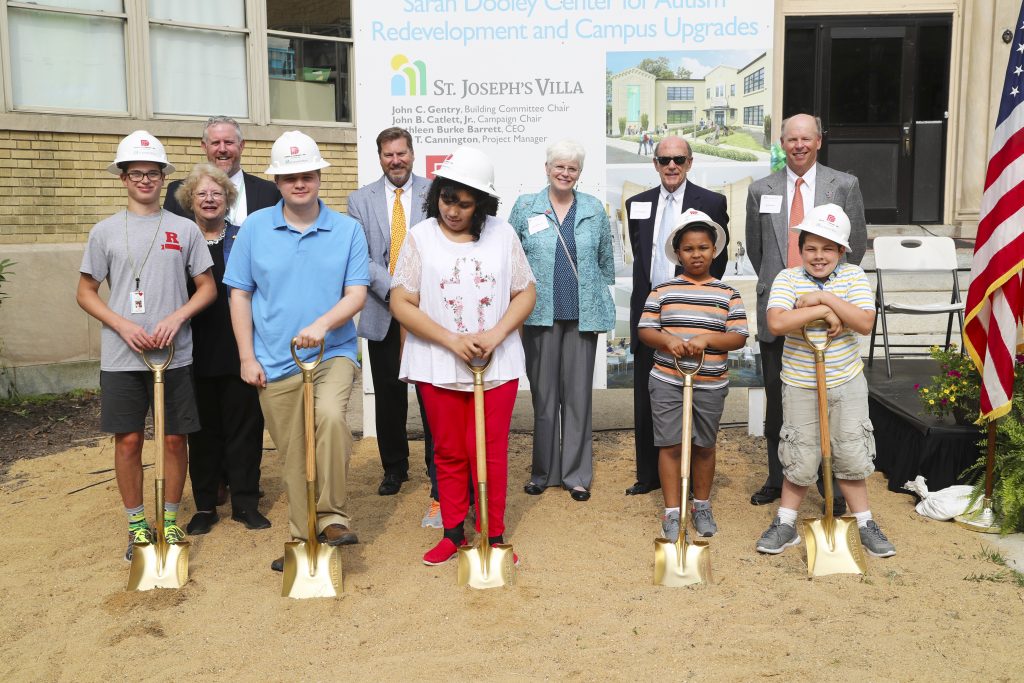 The new Sarah Dooley Center for Autism will open during the 2020-2021 school year. Learn more at www.SJVRiseUP.org.