Parent's Guide To Choosing A Specialty School For Autism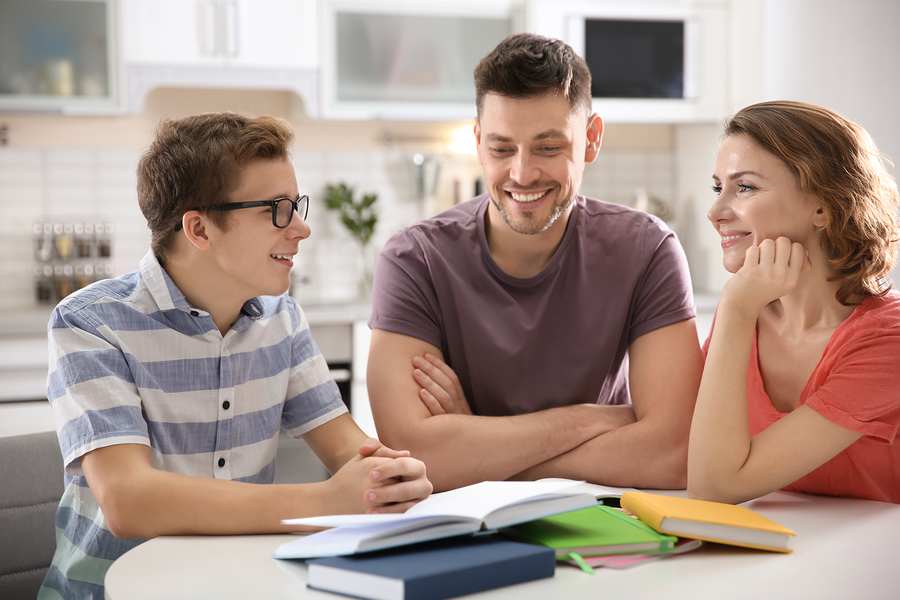 Because autism is a spectrum disorder, each child has unique educational needs. While some children with autism thrive in a traditional public school, other children need the features and benefits provided by an autism private school.
The right school environment is important for all children, especially one with autism. School can help children achieve their full potential, participate as fully as possible in all aspects of life, and enjoy a positive, healthy, and happy school experience.
Choosing Among Autism Private Schools
When researching options for the education of children with autism, be aware of these benefits, and use this guide to help you make an informed decision.
Experienced Staff
Teachers, staff members, administrators, and substitute instructors guide your child's growth and development. A specialty school typically employs only experienced and trained staff who understand education, child development, and autism.
Ideally, the staff at an autism private school will also be positive, engaged, and trained. They work well together as a team to meet your child's needs and genuinely welcome your child to school. In this environment, you have confidence that your child will learn, grow, and be nurtured.
Chat with teachers, staff, and administrators as you choose a school for your child. Observe classes, lunch, and therapy sessions, too, and evaluate the attitudes and behaviors of the teachers and students. This information helps you discern if the school's environment, philosophy, policies, and procedures are the right fit for your child.
Versatile Teaching Methods
Rather than lectures, teachers can adopt a multidisciplinary approach in the classroom. Versatile teaching methods meet the unique educational needs of children with autism.
Look for some of these effective teaching methods at specialty schools. Examples include one-on-one teaching, highly structured small group instruction, hands-on experiments, manipulative objects, natural settings, and cognitive-sensory-based activities.
Individualized Educational Program
For a positive school experience that promotes growth, your child needs an Individualized Educational Program (IEP). More than a document, an IEP addresses your child's specific educational, developmental, and emotional needs.
Verify the autism private school is capable of creating an IEP that works and following that IEP. Additionally, they should commit to regular meetings for IEP evaluations and updates that ensure your child's academic, development, and emotional progress.
Behavioral Supports
Children with autism communicate through their behaviors. A specialty school understands this fact and has behavioral supports in place for each child.
Effective behavior supports are highly structured and encourage students to understand themselves, cope with challenges, and learn new skills.
These supports can include:
Applied Behavior Analysis (ABA)
DIR-Floortime
Relationship Development Intervention (RDI)
Visual supports
Clear rules
Attention to communication needs
Therapeutic Interventions
Children with autism sometimes need specialized therapy. Therapeutic interventions address your child's behavior, mental, social, and emotional needs and enhance the educational experience.
An autism private school can offer speech, occupational, and physical therapy. These therapies enhance communication, improve fine and gross motor skills, boost physical balance, and develop numerous other skills that are essential for daily function.
Other therapeutic interventions offered by a specialty school can include psychotherapy, music or art therapy, and mindfulness exercises like deep breathing, yoga, and stretching. The school may even offer parent training classes or support groups that allow families to practice beneficial interventions at home.
Physical Resources
Your child may have unique physical and health needs that require specialized resources. Outdoor spaces, technology devices, fidget tools, a sensory room, and medical care are a few physical resources that enhance the education of children with autism.
Check the physical resources available at specialty schools. Verify that your child will have access to the resources, too, when he or she needs them. Also, double-check that the school nurse is available at all times and understands the health and medical needs of your child.
Small Classes
Small class size increases the likelihood that your child will receive the individual and personal attention he or she needs for success. With a low staff to student ratio, you know that your child's needs will be met.
Easily assess the size of your child's class and the number of adults in the room as you tour autism private schools. Use this information to guide your decision since it can indicate if your child will be adequately taught, nurtured, and supervised.
Parental Involvement
As parents, you have great insight into your child's personality, interests, and needs. A good specialty school will value your input, seek your involvement, and communicate regularly as they teach your child.
As you tour various autism private schools, discuss the facility's perspective on parental involvement. You can also ask other parents if their input is valued and if they are welcomed to communicate sufficiently with the teachers and school administrators.
Travel Distance
Unlike your local public school, the best specialty school for autism may be located far away from your home. That means your child will have a long bus ride to and from school, and you may need to provide transportation. Also, consider if you live or work close enough to respond quickly to a crisis or emergency.
Evaluate travel time and available transportation. Then, decide if it suits your child's and family's needs.
Child's Reaction
An autism private school may meet all of your requirements. However, give your child a chance to share his or her opinion, too. For instance, your child may appreciate the large outdoor courtyard but dislike the noise level.
Explore the schools you like with your child, and visit the classrooms, therapy rooms, and physical resources. Note your child's reaction to each space and to the people he or she meets, and factor in these insights as you decide if the school is a good fit for your child.
Specialty Schools For The Education Of Children With Autism
For a positive educational experience, your child may benefit from a specialty school for autism. This parent's guide helps you evaluate schools and choose the right environment for your child.
The Sarah Dooley Center is one autism private school in Richmond, VA that exists solely for children with autism. We help children achieve their full potential and equip them to participate as fully as possible in everyday life.
Schedule A Tour To Learn More About Sarah Dooley Center For Autism