When children face an immediate need for food, clothing, or other essentials, they struggle to concentrate and learn in school or look forward with hope to their future. That's one reason St. Joseph's Villa operates the Villa Shoppe and Villa Grocery. These services exist to support students in need, including those at SDCA.
The Villa Shoppe and Villa Grocery also function as part of our Career and Transition Services (CATS) and the Work Training Center. Through these two programs, students learn essential skills that prepare them for life after school with as much independence as possible.
Learn more about the Villa Shoppe, Villa Grocery, and related services to discover how these resources help students across our campus and at SDCA.
What is the Villa Shoppe?
Individual students and SDCA families may access the Villa Shoppe. Here, we provide clothing, housewares, school supplies, and other essential goods. All items in the Villa Shoppe are available at no cost.
Our students who participate in CATS also help maintain the Villa Shoppe. Students sort donations, manage inventory, and arrange the available items in a thrift store setup. They focus on providing every customer with a convenient and organized shopping experience.
This on-campus donation center is operated in partnership with several local organizations. We also accept donations from the community. Visit our Donate Goods page for more information about the products we accept and need, including:
School supplies
Clothing
Personal hygiene and cleaning products
Umbrellas
Items on our Amazon wish list
What is the Villa Grocery?
SDCA families and individuals who need food may access the Villa Grocery, our on-campus, client-choice food pantry. We provide non-perishable food items free of charge.
The CATS students at SDCA organize the food donations, manage the inventory, and provide customers with a convenient shopping experience.
The Villa Grocery partners with FeedMore and Chesterfield Food Bank. We also accept donations from the public. Visit our Donate Goods page to learn more. Our needs often include non-perishable items, such as:
Pop-top canned meals, soups, and lean protein
Pop-top canned fruits and vegetables
Cereal
Pasta and pasta sauce
Healthy snacks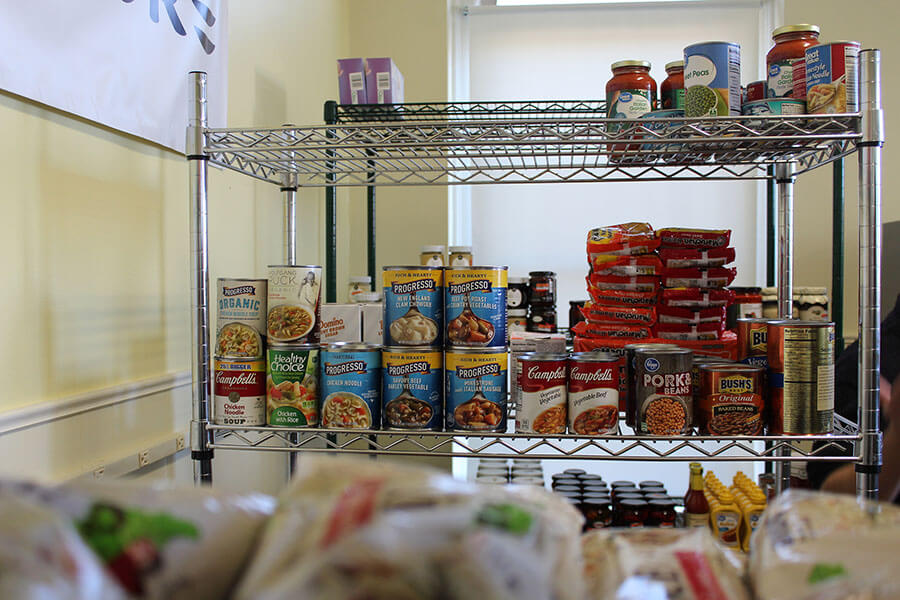 How do the Shoppe and Grocery Help SDCA Students?
The Villa Shoppe and Villa Grocery exist to support our families campus-wide and our SDCA students.
All Students and Families
All of our students and their families have access to the Villa Grocery.
Since March 2020, the Grocery has distributed more than 50,000 pounds of food to children and families in need who are facing food insecurity. We provide this service with support from generous individual donors and community partners.
Career and Transition Services
Preparing students with autism for success in life is one goal of the Sarah Dooley Center for Autism. That's why we offer CATS to our students. Our CATS students learn invaluable skills as they work in the Villa Shoppe and Villa Grocery.
Those skills include:
Attention to detail
Communication
Customer service
Inventory management
Organization
Problem-solving
Teamwork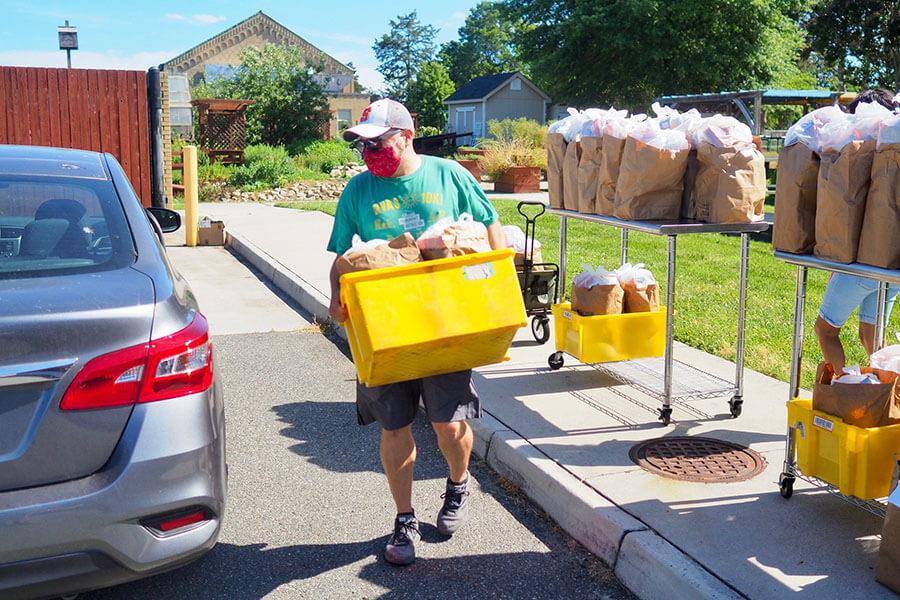 Campus Work Training Centers
Students gain hands-on knowledge and experience at the Villa Grocery and Villa Shoppe, as well as other work training centers on the Villa campus. They learn to communicate, network and problem solve as they participate. In these environments, we strive to help our students envision and achieve a productive and stimulating future.